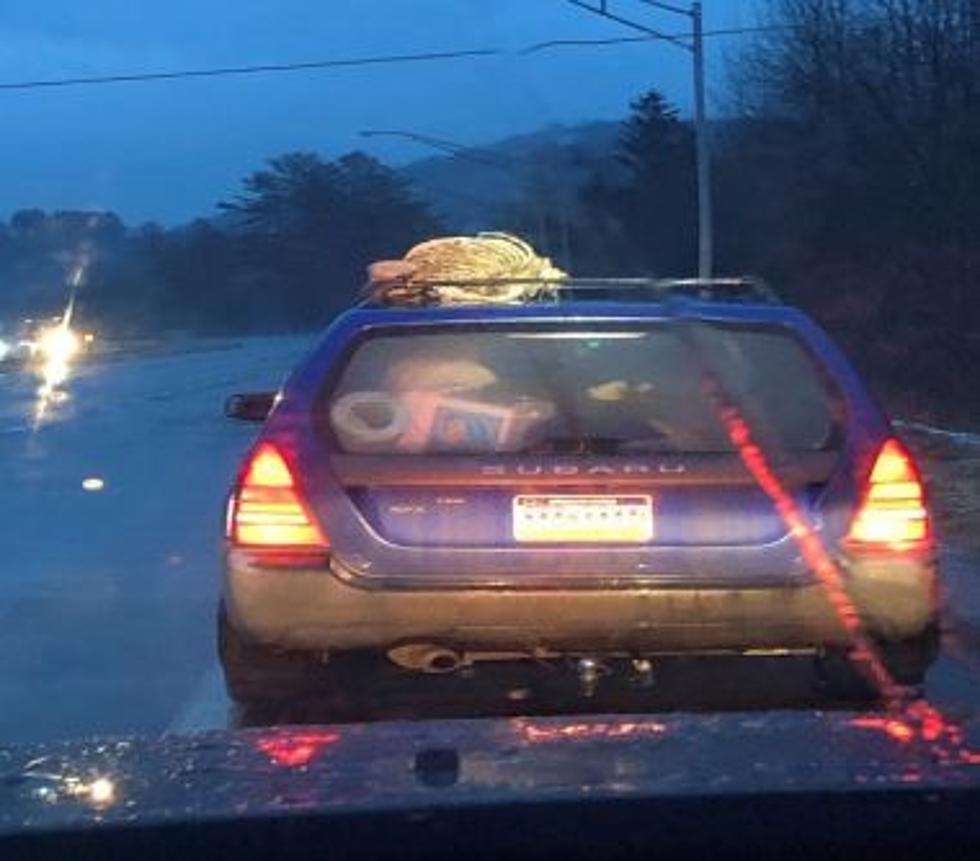 Eating Road Kill Is Legal In New York! Why Was this Guy Stopped?
dec.ny.gov
What do you do if you love Venison but you aren't a hunter? Pick up a carcass and drive it home? Chances are you wouldn't do that but that didn't stop one man from doing just that.
I don't know that his love for Venison is what prompted him to do this but this is what I do know.
Back on February 17th a Sullivan County Environmental Conservation Officer spotted a vehicle traveling with a deer carcass strapped to the roof of the car. The officer then performed a traffic stop to conduct an interview with the driver.
According to New York Department of Conservation, the driver of the vehicle revealed that he has picked up the carcass in Pennsylvania and was driving it to New York City! Ok, what does that mean? Did he see it on the side of the road and think "dinner!"? Or was this a scheduled collection?
The officer on the scene was concerned about Chronic Wasting Disease which is an untreatable and fatal brain and nervous system disease found in deer, elk, and moose. Due to this concern the officer informed the driver that it is prohibited to return with whole carcasses or intact heads of deer, elk, moose, or caribou from outside of New York State.
In the end, the driver was ticketed and the officer seized the carcass, and transported it to the regional DEC Bureau of Wildlife Office. Did you know it is legal to eat road kill in New York State? According to Wide Open Eats you may need a license or tag depending on species but have at it!
The Most Dangerous Animals In New York State
The most dangerous and even deadly animals and insects in New York State.
LOOK: Exotic Animals You Can Own In New York
Looking for an exotic pet to own legally in New York State? Here is a list of some animals that you can have aside from regular dogs, cats, and farm animals.
Stupid New York Laws That Are Still On The Books