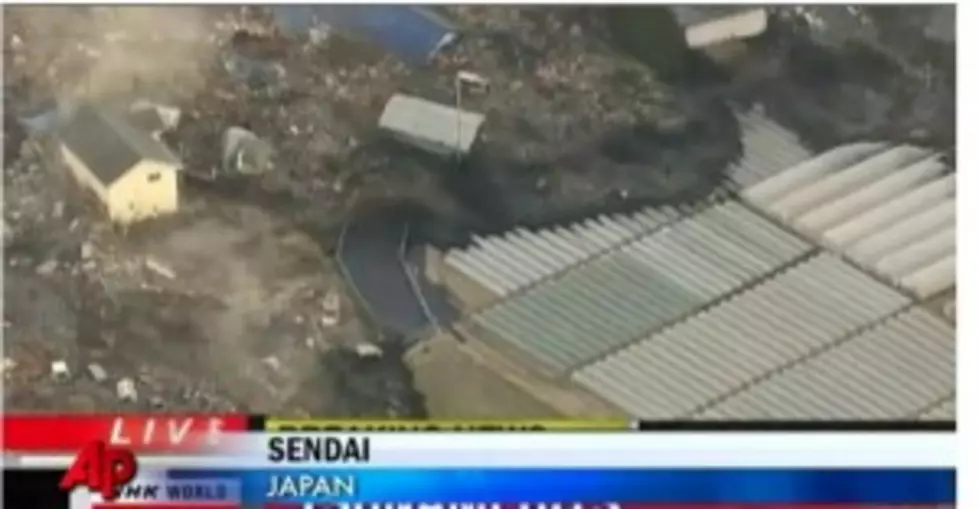 Quake And Tsunami Hit Japan–US West Coast Impacted [Update]
The 8.9 magnitude quake that struck Japan is not only impacting them, but the rest of the world. The world Market has taken a big hit and now Japans Nuclear Power Plant reactors may melt down.
According to US geophysicist Dale Grant Japan has never seen something like this before.  At around 3pm their time an 8.9 magnitude quake hit the North Eastern coast of Japan and its effects were felt thousands of miles away.  The next biggest problem was that it triggered a tsunami which was so powerful it washed away buildings along the coast.  Tsunamis  are a very powerful thing, they can travel up to 450 mph.  More than 20 countries are under an additional tsunami warning right now including the West Coast of the United States including Hawaii.
New information says that seismologists only had between 10 and 15 minutes of warning before the quake actually hit.  Which explains why so much damage was done.  They are estimating that hundreds are dead and even more are currently missing. The death toll is expected to rise.  Right now people are being urged to stay away from Japan because travel is not safe.  Airports across Japan are closed and public transportation in the Tokyo area is shut down while as they attempt to recover from this disaster.
Sources are now reporting that two Nuclear reactors are damaged because of the quake and tsunami.  The cooling system has been knocked out and without that the reactors can melt down.  According the the Japanese government, they are preparing for the worst.
President Obama held a news conference not to long ago and said FEMA is fully prepared to assist and the USA stands ready to help.
Today's events remind us of just how fragile life can be. Our hearts go out to our friends in Japan and across the region, and we're going to stand with them as they recover and rebuild from this tragedy

-President Barack Obama
Two US Navy aircraft carriers are on their way to Japan equipped with the means to help evacuate and give medical aid. Strong aftershocks are are possible for two weeks so Japan is not out of the woods by any means.
This is eyewitness video from japan of the tsunami washing away boats,cars and even buildings.  Pretty intense stuff.