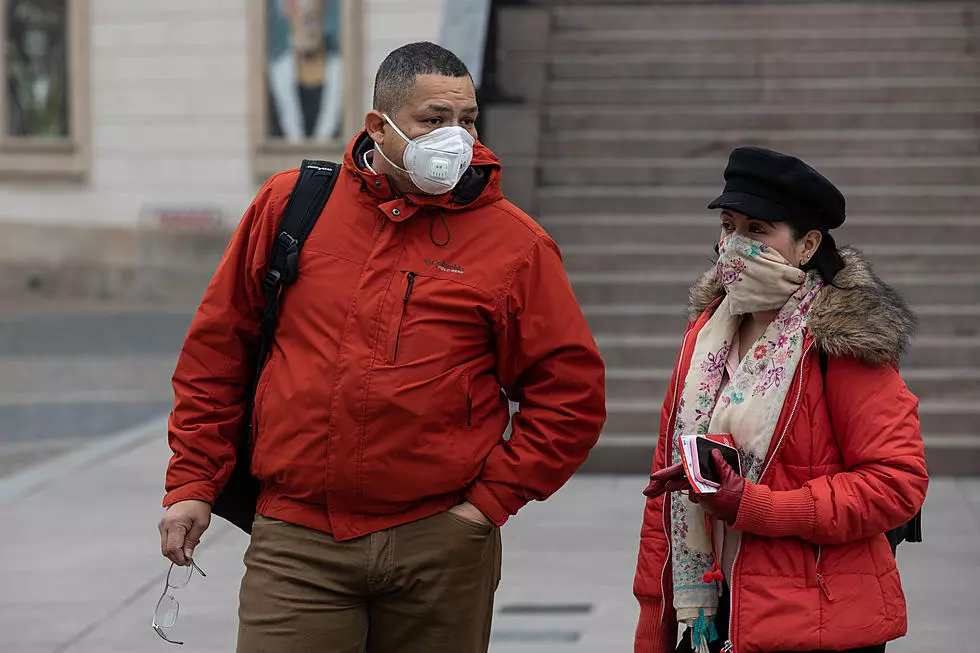 The UK Variant of the Coronavirus Confirmed in Albany County
Getty Images
There is a variant to the coronavirus that was originally detected in the United Kingdom. This variant has made its way to the United States and health officials say not only does it spread more easily but two cases have been confirmed in Albany County.
I have learned to expect the unexpected. At the same time I find myself asking, when can we be done with this? I have gotten used to wearing a mask. I wash my hands to a point where my skin feels like a brick and I still walk in the "correct" direction in the grocery store, even though 50% of you don't anymore!
So, what do we do about this? Once again, health officials are encouraging residents to wear masks, social distance, wash hands, and walk the correct way in the grocery store. (I added that last one in.)
In all seriousness, this adds another level to the pandemic that you and I have to sort through. News 10 ABC reports, the number of confirmed cases of COVID-19 in Albany County has now increased by 73 new positive cases since Friday. Among the new cases of COVID-19, 19 reportedly had close contact with positive cases, 47 did not have clear sources of infection at this time, and seven are healthcare workers or residents of congregate settings.
The CDC reports that the United Kingdom identified a variant called B.1.1.7 with a large number of mutations in the fall of 2020. This variant spreads more easily and quickly than other variants. This variant was first detected in the US at the end of December 2020.
As of Sunday, February 21st there were 82 reported cases of the UK variant in New York. There are also variants from Brazil and South Africa but neither of those has been reported in New York state as of yet.
So far, studies suggest that antibodies generated through vaccination with currently authorized vaccines recognize these variants. This is being closely investigated and more studies are underway.
Let's do whatever it takes to get well and stay healthy. Even if that means going one way in a grocery store.
LOOK: Answers to 30 common COVID-19 vaccine questions
While much is still unknown about the coronavirus and the future, what is known is that the currently available vaccines have gone through all three trial phases and are
safe and effective
. It will be necessary for as many Americans as possible to be vaccinated in order to finally return to some level of pre-pandemic normalcy, and hopefully these 30 answers provided here will help readers get vaccinated as soon they are able.