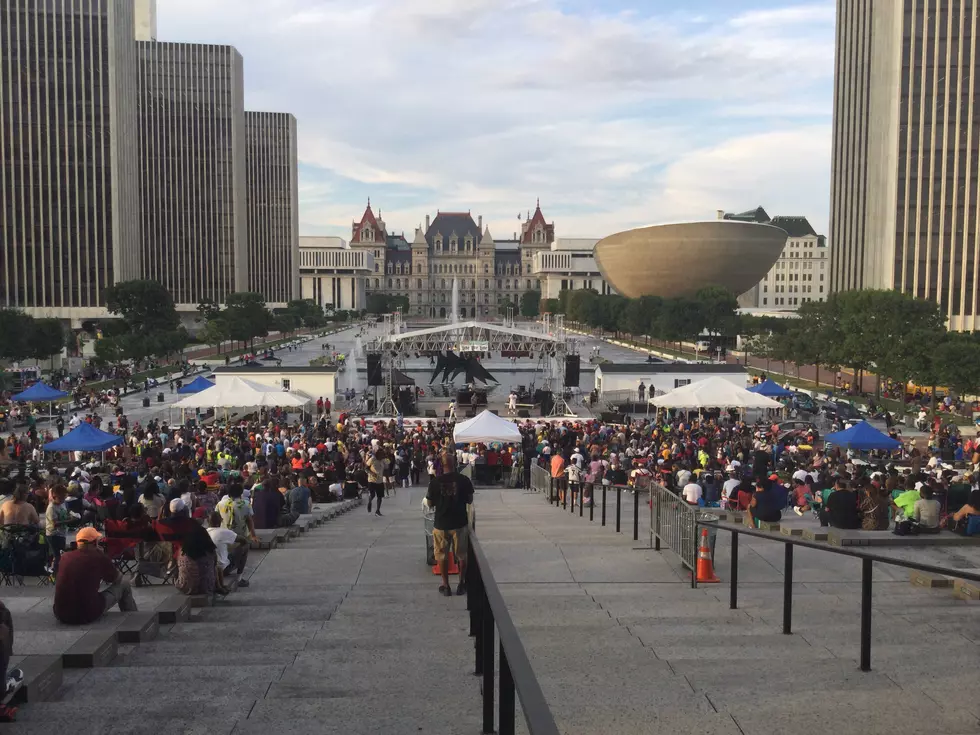 The Water Lantern Festival Is Coming To Albany
TSM
The Water Lantern Festival is a unique event celebrating light and water's beauty. It is a magical night where thousands gather to launch illuminated lanterns into the water. 
This event has become increasingly popular in recent years, as it provides an opportunity for people to come together and share in the beauty of this special moment. 
From the mesmerizing sight of thousands of glowing lanterns floating on the water to the joyous atmosphere created by friends and family, this festival will surely be an unforgettable experience. 
You won't have to travel far to participate in this festival as one is scheduled for July 28th at the Empire State Plaza.  You can purchase tickets from the Water Lantern Festival webpage. 
The festival combines music, food, and entertainment for all ages with the stunning sight of hundreds of glowing lanterns floating on the water. This would be a fun activity for the kids or date night! 
The tradition of water lantern festivals first occurred 
during the Han Dynasty in China. 
The festival has a theme each year, and this year celebrates the exhibit "The Art of China: Treasures from the Orchid Palace."
Water lanterns have been used in many different cultures for thousands of years. Depending on the area of the world, the meaning or symbolism of lanterns can be sending away disasters, welcoming happiness, guiding the souls of the departed, or remembering ancestors and loved ones.
Explore the American Lantern Festival
Short day trips from the Capital Region!
25 Things People from Albany Have to Explain to Out of Staters
Sure the people, places and things around Albany and the Capital Region makes perfect sense to those of us that live here. To the people that live in Vermont, Massachusetts and Connecticut we have some explaining to do. Here are 25 things that residents of the Capital Region have to explain to those that live out of state.