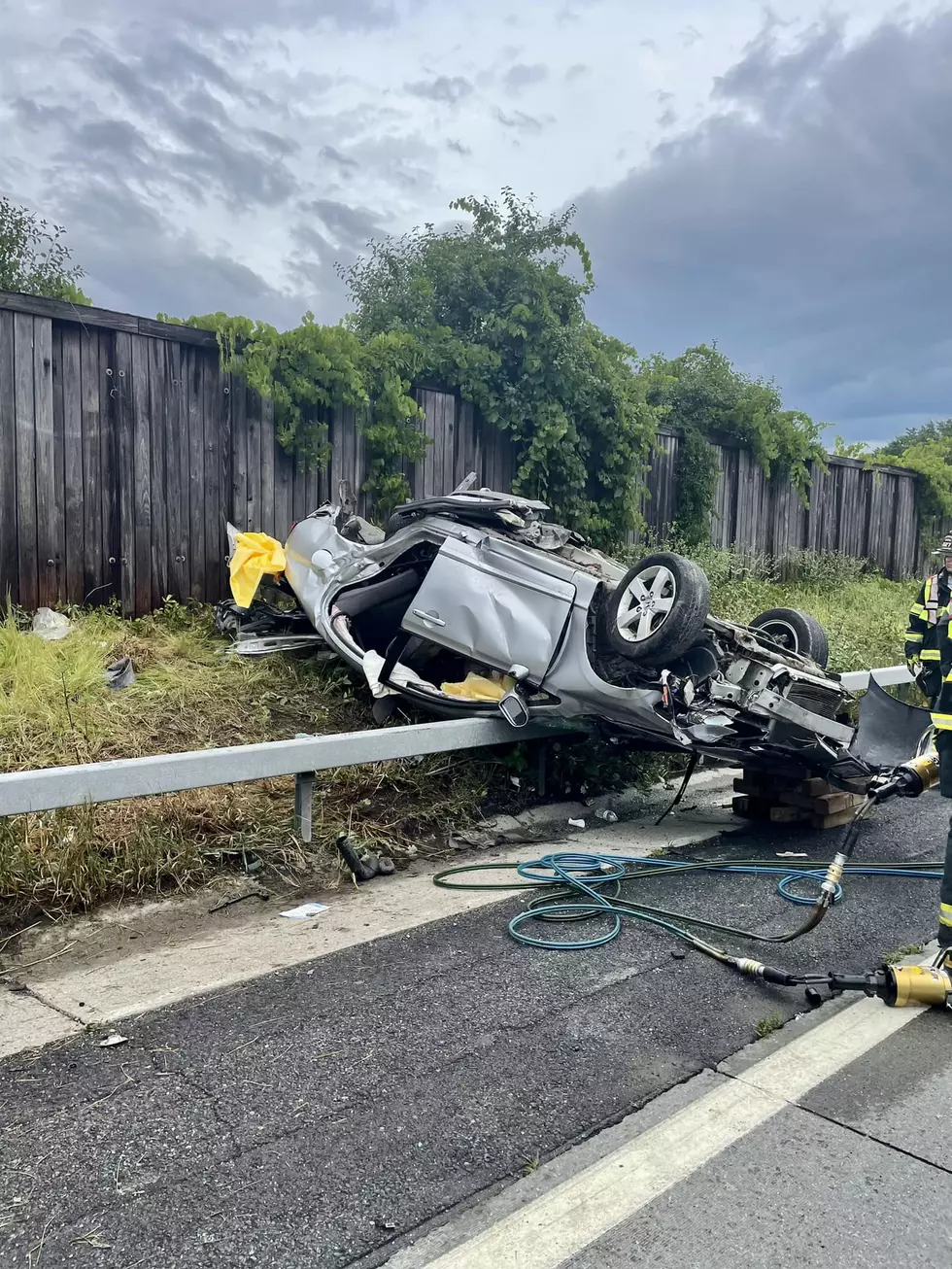 Two People Trapped in Vehicle After Latham Car Crash
Latham Fire Department
Early Monday morning, it was a bad scene westbound on Alternate Route 7 in Latham. Emergency crews were called to a rollover accident where one vehicle crossed the median, striking at least one oncoming vehicle.
The car that got hit proceeded to roll over, pinning two passengers, while the car that caused the accident sustained mostly front end damage.
Fire departments from various areas responded to the scene. Three fire departments were present, including Latham, Boght and Maplewood.
It was reported that two people were trapped in one of the vehicles and needed to be pulled out. Due to the extent of the crash's damage, firefighters had to work for nearly 30 minutes in order to free the two individuals from the wreckage.
Colonie EMS took all injured parties to the hospital for further examination. The victims were taken to Albany Med for treatment of their injuries - no word yet on how severe, but NewsChannel 13 reports that they are indeed recovering. Authorities are still investigating the car accident itself, and no further information has been revealed to the public at this time.
Hard to imagine why, but it's remarkable how many accidents have happened on Alternate Route 7. Almost exactly a month ago, another car went over the median, causing a multi-car pileup. It was even caught on dash cam, Watch Here.
Nostalgic Photos Taken Inside Latham Circle Mall Before 2013 Demo
Water Tanker Flips Over on Route 9 in Round Lake
Take a Look at These Classic Cars of the Capital Region
From vintage to hot rods, these are some of the classic cars spotted around the Capital Region.