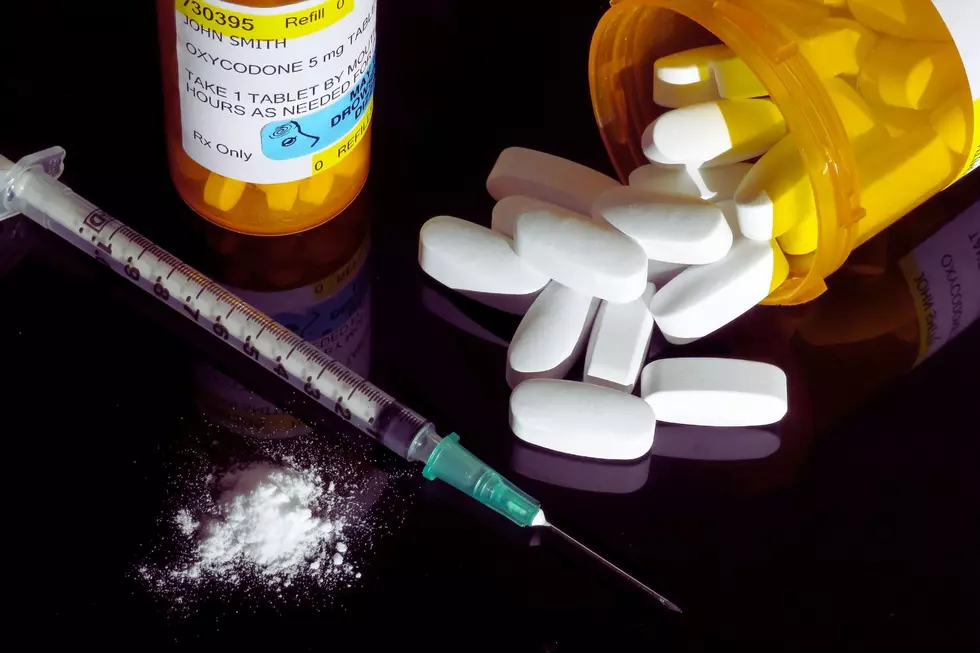 Federal Action Taken Over Fentanyl Trafficking In Upstate County
Canva
A growing crisis of opioids and fentanyl in Upstate New York has led to one Capital Region county being named a federal High Intensity Drug Trafficking Area. New York State Department of Health reported a 37% increase in overdose deaths from 2019 to 2020, with even more fatalities in 2021.
To be a HIDTA, an area must be a significant center of illegal drug production, distribution, or import, and state and local law enforcement must have been responding aggressively to combat the growth. This county's public health agencies and first responders have been overwhelmed with overdose victims – in one week of June alone there were four.
What Does Being A HIDTA Mean?
High Intensity Drug Trafficking Area status means federal funds from The White House's Office of National Drug Control Policy will be dispersed to local and state agencies who combat overdoses. Last year the ONDCP gave out $290 million to health care workers and first responders. The majority of the funds go to Naloxone kits and narcotics test kits.
Commonly known as Narcan, the new county named used more than 250 Naloxone doses at overdose calls in 2021. It is a nasal spray that blocks the effects of opioids on the brain and keeps an overdose victim's body from shutting down.
In a statement about the designation, Senate Majority Leader Chuck Schumer said:
"the Capital Region has been devastated by back-to-back record years of opioid deaths and a deadly wave of overdoses fueled by the surge in drug trafficking and fentanyl on our streets."
What Upstate County Was Named A High Intensity Drug Trafficking Area?
Schenectady County was one of six new counties in the US to labeled a High Intensity Drug Trafficking Area in July. It joins Albany, Onondaga, Monroe, and Erie Counties, plus the entirety of the Greater NYC area to gain federal attention. It is New York's first new HIDTA since before 2007.
The federal money will go not only to Schenectady's public health agencies and police, but also the Schenectady Fire Department. According to the Daily Gazette, The SFD is often first on the scene to an overdose call, and every firefighter is also a fully trained paramedic.
Albany's Ten Safest Neighborhoods Heading into 2022
There's too much negativity in the world, so, let's change that. If you're looking to move to the city of Albany, here are the ten "best" neighborhoods in the city of Albany, according to Niche.
Can New York Employers Drug Test Most Employees For Weed And Marijuana?
Can New York Employers drug test most of their employees for weed? Here's everything we know from the New York State Department of Labor after they released new guidance.
These 5 New York Counties Have The Most Drug Arrests Per Capita
While New York State doesn't top the nation, it still has its issues with illegal drugs