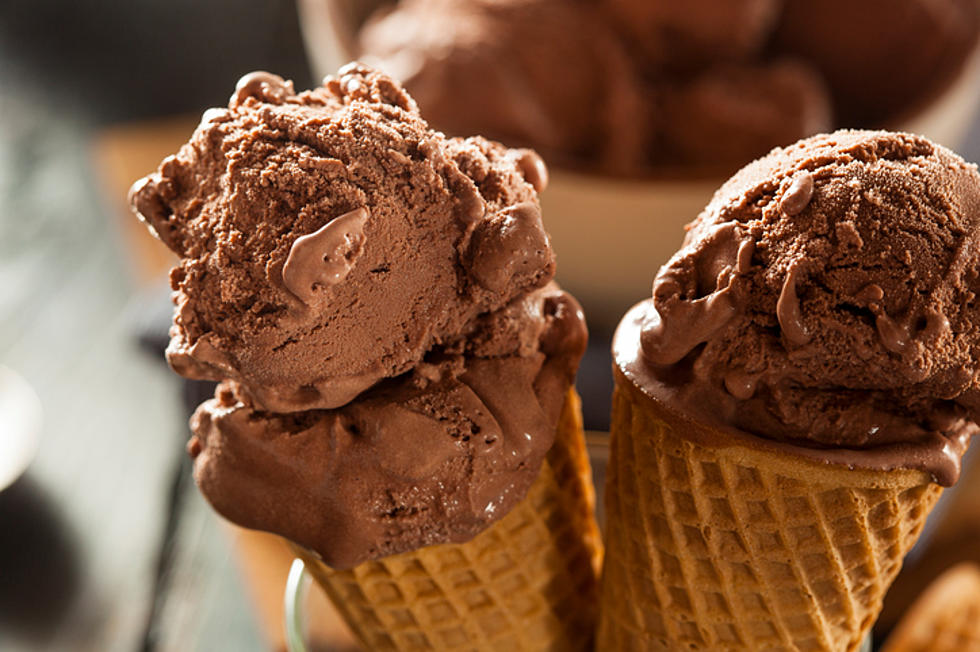 What Is The Capital Regions Favorite Ice Cream?
Thinkstock/bhofack2
Summer is here and children will be winding up their school year soon.  Children everywhere are excited to start their summer breaks with fun in the sun and tasty treats.  When I think about summertime as I was growing up, I think of relaxing, playing all day, and eating summer treats.
I remember feeling so excited when I heard the familiar sound of the ice cream truck.  Like all of the other children in the neighborhood, I would dash into my house and beg my parents for money to buy ice cream.  Most of the time my parents would give me money to buy my favorite ice cream, strawberry-flavored ice cream bars.
I was wondering what kind of ice cream is popular here in New York, as well as other states.  I did a little research and this is what I found.
According to Food Network, the most popular ice cream in the state of New York is Chocolate Chip.
It seems that New York stands alone with its preference for Chocolate Chip, but in my home state Maryland, Cookies & Cream is the most popular ice cream flavor, and we were joined by 14 other states like Delaware, Georgia, Kentucky, Mississippi, Missouri, and Rhode Island.
People from California like Tutti Frutti, people from Ohio like Pumpkin flavored ice cream, people from Vermont like Chocolate Chip Cookie Dough, and people from New Jersey like Mint Chocolate Chip.
Whatever your favorite ice cream is, I hope that you get an opportunity to treat yourself every once in a while and indulge in whatever flavor you enjoy the most. What is the Capital Region's favorite Ice Cream? Vote for your favorites below:
See the Signature Drinks From Every State
What Are the Signature Drinks From Every State?