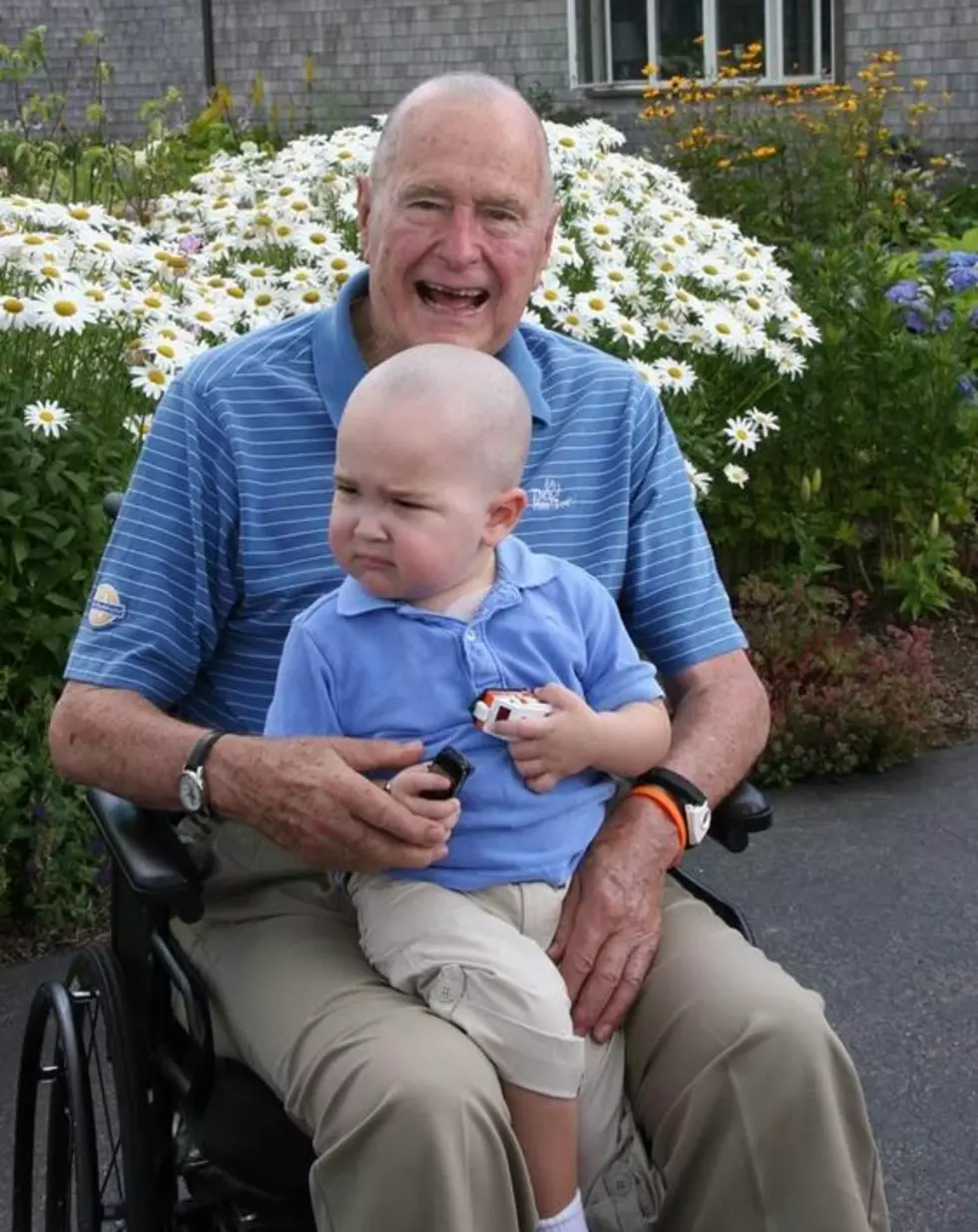 Who Wants To See A Bald Bush?
Twitter screenshot
I knew you would click this story. I mean come on, everyone loves a bald bush. It's not what you think though. Former President George H. Bush is earning a bit of praise around the country with regard to his melon. Frankly, he's done such a great thing, it deserves some love.
Back in 1953 the former President lost his daughter Robin to Leukemia. Fast forward to now: A member of Bush's Secret Service detail has a son, Patrick, who is currently battling the disease. With a show of support, the entire detail shaved their heads, including the former Potus.
tweet
to show his support.

President Obama's White House
tweeted
the following pic captioned with:
'RT to show your support for Patrick: In solidarity with the 2-yr-old leukemia patient, POTUS #41 shaved his head.'
High Five Papa Bush, high five!