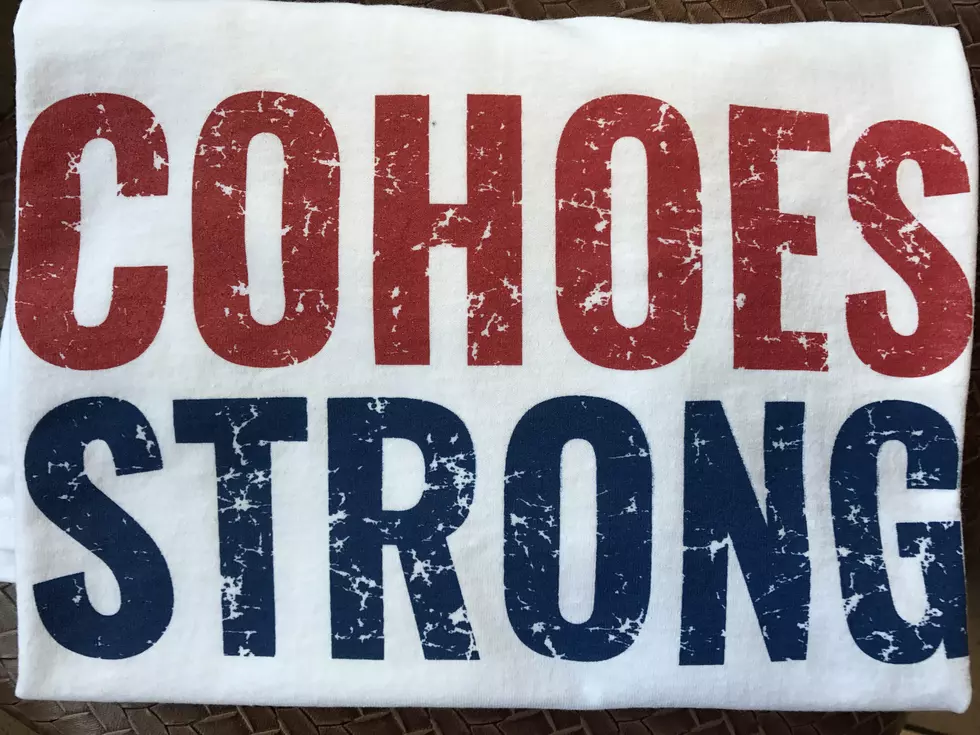 Local Business Rally Together for Fire Victims with Cohoes Strong T-Shirts
Candace
You have through Friday to make a donation to get your business on the back of the shirts before they will be available to the public at a fundraiser for the victims of the Remsen St. fire.
Spending the day yesterday in Cohoes and seeing all the amazing people from all across the Capita Region that stopped by our live broadcast to pitch in what they could to help out their neighbors that have been affected by the devastating Remsen St. fire was really one of the most moving things to witness. Especially with all the hate and negativity that seems to surround us every day it was really amazing to see everyone come together to help each other out in a time of need.
Throughout the day in Cohoes I was continuously learning of more and more fundraising events being put together to raise funds to help not only the victims of the fire but to help rebuild Cohoes as well. Events like Rockin' for Remsen at the Cohoes Ukrainian-American Club and the Cohoes Winterfest Pub Crawl where a percentage of the food and beverage sales will be donated to the victims and where several Remsen St. employees will be able to pick up some shifts to make some money after losing their jobs due to the fire.
One thing I have been asked about pretty frequently is where and how people can donate and get a "Cohoes Strong" T-Shirt? Well,  I'll tell you. There are two local business in Cohoes that have teamed up together to not only help out the victims of the fire but to help other neighboring businesses. The Cohoes Bowling Arena and Awards By Walsh have teamed up to make the shirts and through Friday are offering up space on the back of the shirts for the name of any local business in the Capital Region that would be willing to donate $100 to benefit the victims of the Remsen St. fire. 100% of donations received from local businesses will go towards a fund that is suggested by the Mayor.
If your business would like to be a part of this fundraising event please email   AGonzalez@awardsbywalsh.com  and they will add your name to the list of donating businesses and will email you with drop off location for $100 donation.
If you are looking into owning a shirt of your own the shirts will then be available at the Cohoes Bowling Arena fundraising event that on both Saturday December 16 & Sunday, December 17, 2017 beginning at 3pm daily. Each person donating $20 will receive 2 games of bowling & a Cohoes Strong t-shirt. 100% of the $20 donations will also be donated. Cohoes Bowl will donate the bowling