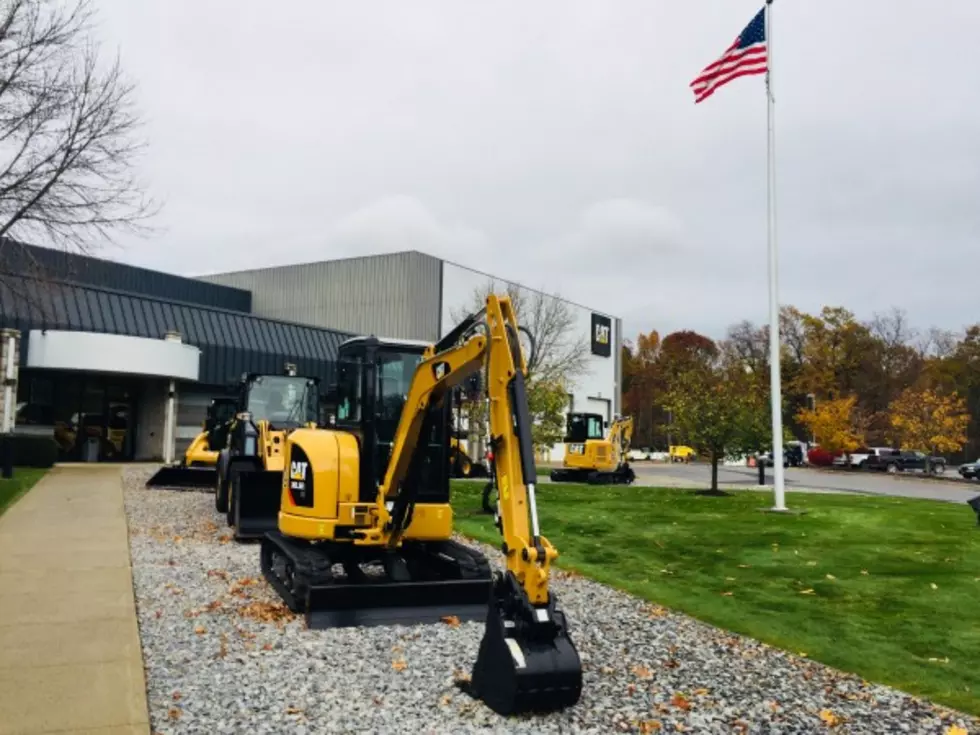 Credit: Tatiana
A HUGE congrats to Milton Cat in Clifton Park, a happy birthday to Brian of MiltonCat, and a BIG shout out to Rob, Susan, Eric, Jackie, Dawn, Mike, Jason, Chris, and Brian and Brian (yes there's two) and the entire Milton Cat team!!!!!
They are the winners of this week's Q103 Work Day Distraction!!!!! They not only listen to Q103 while at work and rock, but they work hard day in and day out, and it was great to bring some prizes!
This week, Milton Cat got a prize basket full of T-Shirts, various concert and event tickets, DVDs, CDs, and more! Rock Girl Tatiana crashed their work day to find an amazing group of workers that she shared a bunch of laughs and smiles with, and also may or may not have driven through the parking lot imagining what it would be like to drive one of the Cats!
Don't miss out on the chance to have YOUR work place win! Enter with our online nomination form here!!!!