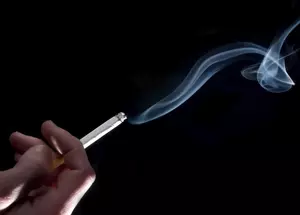 U-Haul Enforces Nicotine-Free Employee Policy in Over 20 States
henrischmit/ThinkStock
Well that's kind of a huge exclusion criteria for possible employees.
Smoke cigarettes and want to work for U-Haul international?  Not happening in 21 states.  Sorry.  It looks like the company has put a ban on hiring nicotine users starting February 1st of this year. I caught wind of this first at WNYT and then read more at USA Today (because obviously I needed to find out which states this is happening in).
So where does New York stand?  Well, we're not one of the states where U-Haul is saying no.  The ban is only happening in 21 states according to what I read because other states have laws "smoker protection laws".  The states where you can't use nicotine  and work?  Arizona, Alabama, Alaska, Arkansas, Delaware, Florida, Georgia, Hawaii, Idaho, Iowa, Kansas, Maryland, Massachusetts, Michigan, Nebraska, Pennsylvania, Texas, Utah, Vermont, Virginia and Washington.
According to what I read, in those states job applicants are going to have to answer about their nicotine use, and even get screened if applicable for nicotine.  So I have to say- you can use cigarettes and nicotine (and other substances that aren't legal) and collect benefits for not working, but you can't use a cigarette and work for U-Haul?  Doesn't really make sense to me.  What are your thoughts on this?