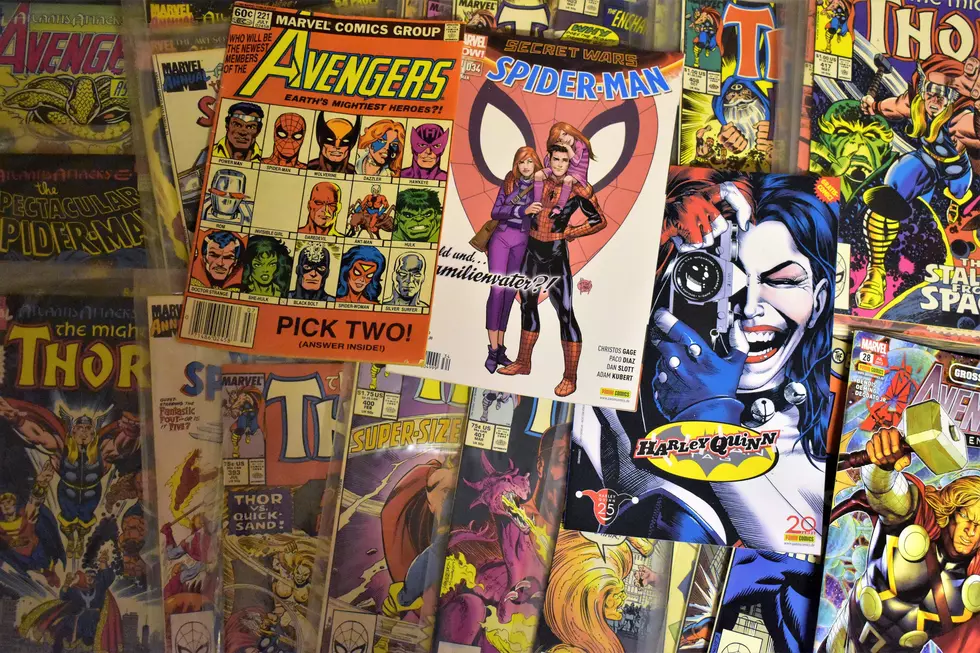 Albany Getting a Brand New Comic Book Shop inside of Crossgates Mall
Unsplash
Avengers assemble! Fans of comic books in the Capital Region are getting an all new comic book shop to read all about their favorite heroes. 
To say that I am excited about a new comic book shop moving into the Immediate Capital Region is an understatement. Especially one that is as awesome as the one that is going to me moving in is.
If you've ever ventured out to the New England there is a very good chance that you've seen this iconic shop in either Boston or Providence.
I am of course talking about Newbury Comics.
It was announced earlier this month by Crossgates, but I don't know if my fellow comic book fans got the message. So here it goes!
According to the official press release the store will be opening sometime in early October. It will be opening near the AT&T on the lower level.
Newbury Comics is pleased to announce the soon-to-be opening of its 31st store, and the 6th in the state of New York. The store will be located on the lower level of the center near AT&T and is slated to open in early October.
If I had to guess I am going to say it will be in the old Heroes Hideout location as they've moved upstairs where the old Amazon store was. Although there is also the former Great American Cookie location which is directly next to AT&T (sort of) and maybe it could go there, too?
Either way this is a very fun time to be a comic book fan here in the Capital Region!
TLC show 'American Chopper' Orange County Choppers Headquarters in Newburgh Abandoned & For Sale
WARNING: Under no circumstances should you enter this property. By doing so you risk bodily harm and/or prosecution for trespassing on private property.
In 2003, a father-son business reality show hit the Discovery Channel. It was called American Chopper and it followed the custom motorcycle building business of the Teutul family out of Newburgh, NY. Paul Sr. owned the shop with sons Paul Jr and Mikey working in the business. There was a slew of cast and characters. The center of the show wasn't just the amazing custom motorcycles built for celebrities and others, it was the volatile relationship between Sr. and Jr. The show ran for 12 seasons before the two could no longer get along. It ended up in lawsuits and the two not talking for ten plus years. In the past few years, the business moved to Florida. This left the 61,000-square-foot headquarters for sale and abandoned. Take a look at what remains of Ocean County Choppers.