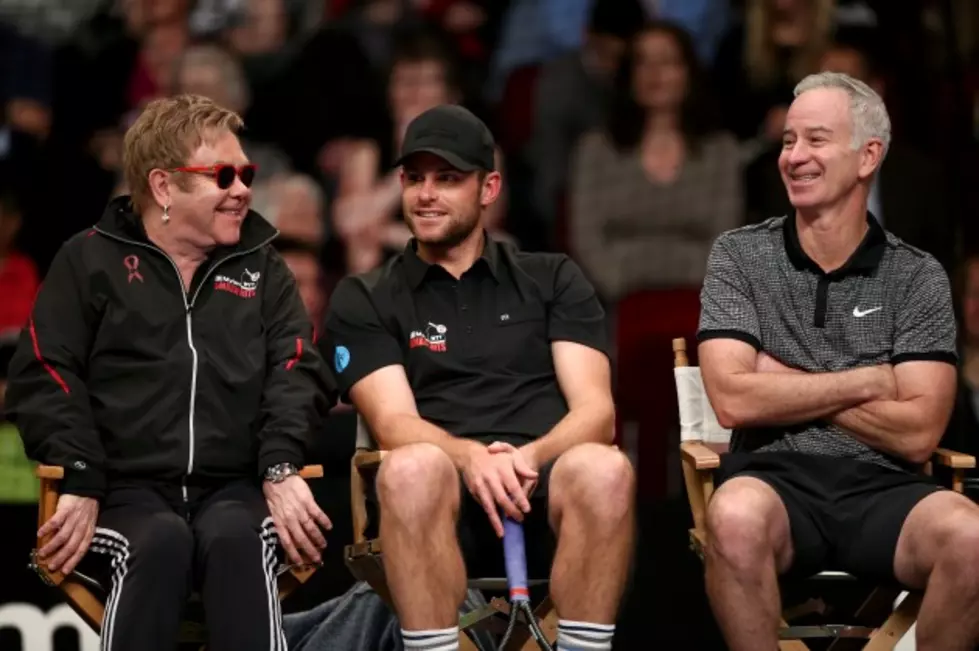 Free Beer & Hot Wings: Elton John Falls Out of His Chair at Celebrity Tennis Match [Video]
Sir Elton John, left, sits with Andy Roddick and John McEnroe during the Mylan WTT Smash Hits at the Statoil Masters Tennis at the Royal Albert Hall on Sunday in London. (Photo: Jordan Mansfield/Getty Images)
While attempting to sit down in a chair courtside, he had a bit of an accident.
He somehow failed at sitting, causing his chair to tip over sending him straight on to his back.
While embarrassed, John seemed to handle things gracefully, even managing to make reference to his famous song "I'm Still Standing."
Check out his chair fail.