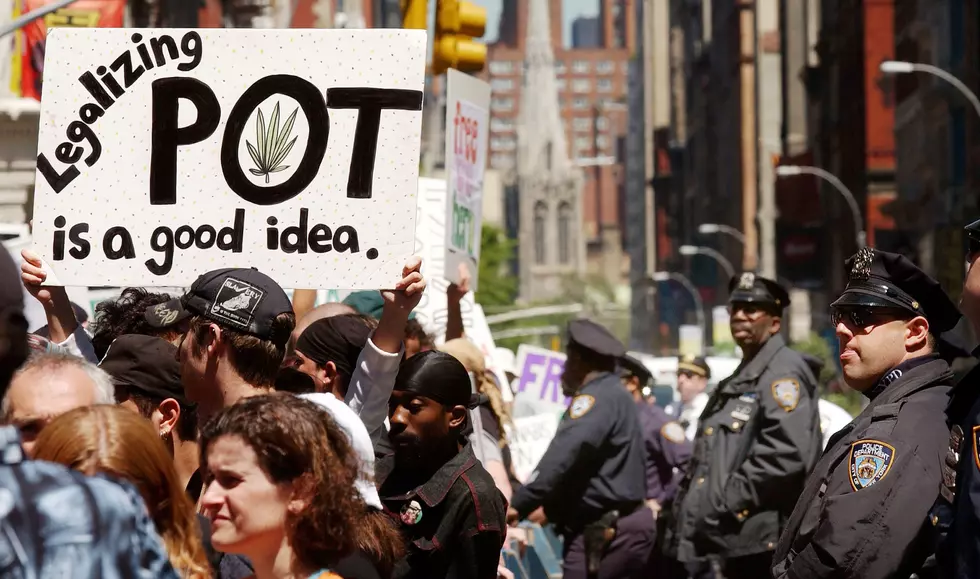 Gov. Cuomo Puts Legalizing Recreational Marijuana on 100 Day Agenda
Getty Images
Recreational Marijuana could become legal in New York State by early 2019.
Governor of New York state Andrew Cuomo announced his upcoming legislative agenda for the first 100 days of 2019 this morning and high on his priority list is the legalization of recreational marijuana.
Despite the fact (as abc7NY points out) that just last year Gov. Cuomo called Marijuana a gateway drug. It looks like he is ready to cash in on the potential $1.3 billion in annual tax revenue at the state and local level the legalization can bring in and join the 10 other states in the U.S. and Washington DC that have done so already stating
Let's legalize the adult use of recreational marijuana once and for all
I'm guessing that even if he can get the ball rolling in early 2019 it will probably still take a year or two to go into full effect. Judging by the time it took from the public vote to the first recreational marijuana purchase was available in Massachusetts (which was just a few weeks ago btw).
According to CNYCentral New York State's Director of the Drug Policy Alliance. Kassandra Frederique. released a statement saying,
Governor Cuomo and the legislature must implement legalization in a way that ensures equity and diversity, while reinvesting in the communities hit hardest by marijuana criminalization. The Marijuana Regulation and Taxation Act does all of these things, so Governor Cuomo and the new Democratic majority have a golden opportunity to get legalization done the right way, right away.
Decriminalization has already begun here in the Capital Region with the Albany D.A. announcing that the will stop prosecuting small marijuana cases and accepting petitions for those previously charged to have convictions expunged from their record.
Progress has begun in New York state.