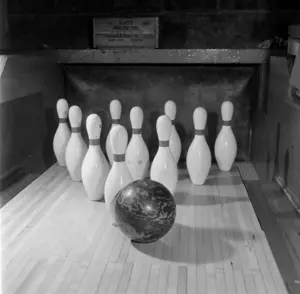 One of the Last Remaining Capital Region Bowling Alleys Closing
Credit: Orlando /Getty Images
I remember so many nights hanging out at the bowling lanes with my friends, trying to hit a strike.  It looked more like me two-handedly rolling the ball between my legs towards a set of pins, but every once in awhile I hit a strike.  In college it was 'cosmic bowling,' and my friends and I would go late-night to the lanes, with a few beers in us, and compete in the darkness under neon lights to see who would get the best (and sometimes worst) score.  I love bowling!  I have so many great memories bowling!  So frankly, this news is sad to me.
News 10 abc is reporting that one of the last remaining bowling alleys in the Capital Region will be closing it's doors.  Olympic Lanes in Menands is planning to close, and proposed to be built in it's place is a 72-unit apartment complex. According to News 10 abc, owner John Oereildis is planning to close the alley due to lack of business, and his daughter and son-in-law are taking on the project of building the apartment complex. Now, the plans are not yet approved, and there is a public hearing for the village on March 5th.  You can read all of the reported details at News 10 abc.
I personally mourn the loss of simple forms of entertainment like bowling, but that's just me.  What are your thoughts?