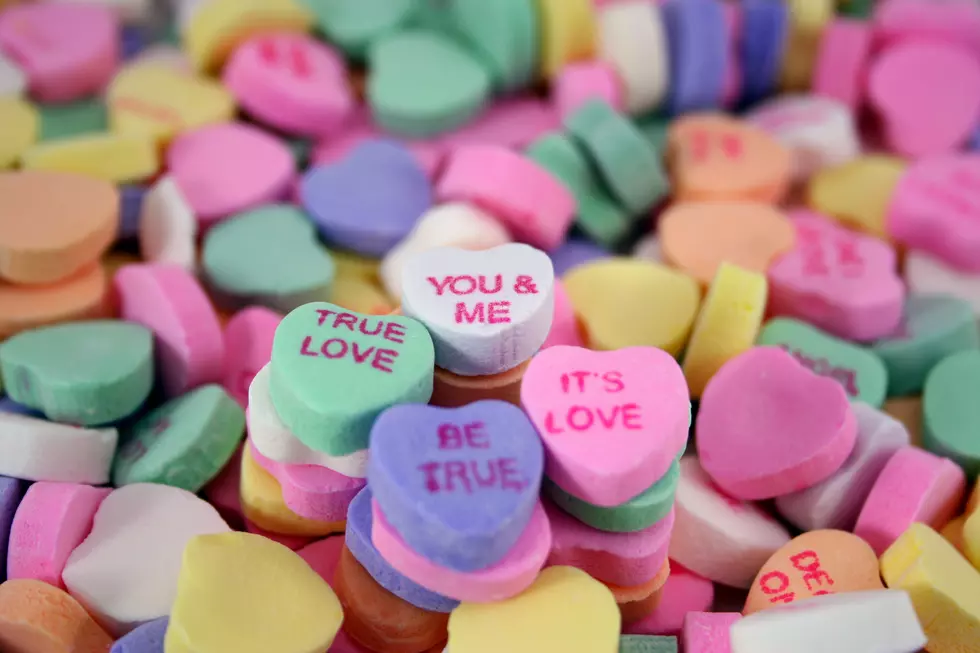 There Will Be No 'Sweethearts' for Your Sweetheart This Valentines Day
Getty Images/iStockphoto
Looks like you are going to have to go with chocolates this year.
You know those clever candy hearts that come out every Valentines Day with all those cute sayings like 'Be Mine' and 'I Love You'? Well don't expect to see any out on the shelves this season.
Last year Necco, the company that produced the "Sweethearts," candy went out of business selling to a company called Round Hill Investments Necco who in turn sold the Necco wafers and Sweethearts to another company called Spangler Candy Company. They make those delicious Dum Dum lollipops you get at the bank for free. Well according to WNYT Spangler didn't have enough time to make the 'Sweethearts' this year so they will not be available.
They company does say that they plan on having them available in 2020 so this Valentines day you may have to resort to chocolates, wine, beer, or making your own.